The Ancient Art of Shamanic Healing
One-day introductory workshop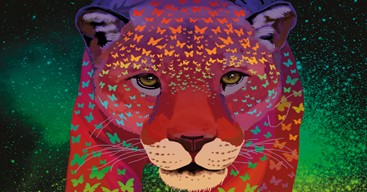 Shamanism is the oldest spiritual tradition in the world and is based on our personal experience of The Great Mystery. Through shamanic practice we consciously connect with the deeper, hidden worlds to bring about healing and transformation that is empowering for ourselves and others.
On this workshop we will journey to, and then explore, the shamanic worlds, find our power animal and other world helpers, experience energy and the web of life (which connects all things), honour and connect with the six directions, and begin the exploration of shamanic healing.
This workshop is a perfect introduction to the 10-day Dragonfly shamanic healing course, which begins again in 2022, and its cost is deductible from the course fee. Full details on the websites (see below).
Date: Sunday 28th November, 10.00 a.m. – 4.30 p.m.
Cost: £60 (cheques payable to 'Dragonfly Healing Ltd' please, or email for bank details).
Venue: Over Kellet Village Hall, Nether Kellet Road, Over Kellet, LA6 1DR (5 mins off M6 junction 35)
To book your place: email info@juliewise.co.uk or phone 01524 951683. Payments to 20 Coach Rd, Warton, Carnforth, LA59PR.
www.greghorner.org                                           www.juliewise.co.uk                                                                                 
Workshop Feedback
"Thank you for an amazing 4 days at Samye ling. I've felt I've had so many profound experiences- life changing. I felt as if I'd come home 
You both hold the light for so many people to grow- I feel blessed to know you both" Madi UK
"Thank you for another amazing and beautiful weekend….unique and special as you are. You are both incredible facilitators and it was beautiful to see how you both supported the whole group in so much learning and using opportunities as they arose to teach, nurture and empower us all. A weekend full of the Divine at work".  Renata UK
"Thank you for a fantastic insight into the world of shamanism. I had a wonderful time and this was made more enjoyable by the lovely people that also attended."  Steve UK
"I thoroughly enjoyed the day and I think you could almost tag it "the workshop that keeps on giving" .  I've found that the healing process started that day has kept on unfolding ever since.  Also, I have fairly regular kinesiology treatments and it's been fascinating how often ancestral line things have come up for correction in the treatments I've had since May. I worked on our family stress pattern on the day and I've noticed that it's not just me, my brother and sister seem far more chilled and coping with their stressful lives better too."  Rachel UK
"Thank you for such an amazing and epic day last Sunday. You offered so much within such a short space of time and there was a sense of timelessness in the process. It was an enriching and enchanting experience and the interconnectedness of imagery and symbols is still circulating in the aftermath.I´m so grateful for it all and loved the drumming. Had extraordinary experiences and was especially glad to meet what appeared as my totem animal. Bears have always been important but I was surprised it was a polar bear and surprised to enter the Lower World through sand where this photo was taken on the dunes opposite the Farnes. It´s a favourite beach of long association and happy family memories. To swim as one with a white bear through strands of golden and tawny seaweed being shown an array of other animals as we swam deep beneath the ocean was a liberating and ensouling experience and we went so deep that nothing was left except deep, deep blue with just a hint of violet. Thank you." Jackie UK
"It was a great day yesterday. I really feel energised and refreshed.  Also I am one of those many people who struggle switching off and meditating. However yesterday I found the sessions you did really calming and I was able to switch off.  Many thanks"   Kay UK
 "Many many thanks for a wonderful day on Sunday, it was both a thought-provoking and feel-provoking session and I have spent the day breathing and feeling and expanding. It's actually quite en-lightening to dwell in the body more than I would normally…gosh there is so much going on in there!" David UK
"Really appreciating a wonderful day today with so much inspiration. Thank you."  Sue UK
"I would like to thank you for a very inspiring workshop on Sunday. I really enjoyed it even though some of it was over my head, definitely wetted my appetite to learn more though. I wish I could have 'bottled' your pearls of wisdom to bring home with me!" Theresa UK
"I have to say that you are easily the best facilitator I have had the pleasure to be with – totally grounded, open to comment, lacking in ego or bias in your teaching and always seeking to flexibly contour the work to those present. And that's quite an accolade coming from one who a) has attended many and varied workshops over the past year and b) is not a great bestower of praise (it takes quite a lot to really impress me – but I am improving on that front!). Most of all you bring knowledge, wisdom and humour to your subject in equal measure. Many Many Thanks."   Catherine UK
"Thank you for a fantastic insight into the world of shamanism. I had a wonderful time and this was made more enjoyable by the lovely people that also attended. Thanks again." Steve UK
"I wanted to firstly say a huge heartfelt thank you for the wonderful day we had on your shamanic workshop yesterday. As requested, I brought the essential open mind, and was rather blown away!" Paula UK