Dragonfly Shamanism –

Open 

t

o

 

t

he spiritual guidance of the 

A

ncient 

O

nes

 

An introductory shamanic course over five weekends in 2022 with Julie Wise & Greg Horner  
An empowering and comprehensive integration of traditional shamanic practice with modern perspectives and circumstances that will assist your spiritual awakening as you learn how to incorporate shamanism into your daily life.
The content of the course include

s the following

: 
Consciously connecting and building a relationship with your power animal and upper and lower world guides.  
Journeying on the sacred web that connects and permeates all of life. 
Soul retrieval. 
Ancestral healing to assist the release of karmic and family patterns.                      
Extraction and intrusion work. 
Power retrieval for personal empowerment. 
Working with the healing power of nature, including plant spirit allies, the stone people, and the spirit in all forms of life. 
Body energy awareness through the Luminous Energy Field and how to help the body to naturally realign. 
Journeying into the body to assist with healing. 
Interpretation skills and awareness our own intuitive understanding.
Working with the medicine wheel as a tool for transformation.    
Connecting with the elements and directions to help bring balance to our lives.       
Learning how to work with the energies of the middle world to assist with planetary healing. 
Honouring the "old ways" to help consciousness remember the sacredness of all beings. 
The deep satisfaction of working shamanically for the benefit of others. 
There will also be plenty of time to enjoy the company of like-minded souls. 
Cost: – £700  
Venue: – Over Kellet Village Hall, Nether Kellet Road, Over Kellet, LA61DR. (Just off junction 35 of the M6). 
 Dates:-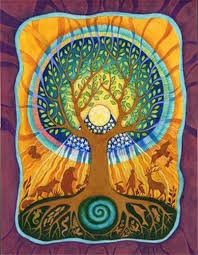 Weekend 1: 12/13 February  
Weekend 2: 12/13 March 
Weekend 3: 2/3 April 
Weekend 4: 7/8 May 
Weekend 5: 11/12 June
Time: – 10am – 4.30pm each day. 
To reserve your place, please send your name, email address, and a deposit of £100 (refunded or rolled over in the event of Covid restrictions) to 20 Coach Road, Warton, Carnforth, LA5 9PR. Cheques made payable to Dragonfly Healing Ltd, or email for bank details to transfer funds to info@juliewise.co.uk. Tel: 01524 951 683 / 07564 525 150. 
Dragonfly Shamanism Feedback
"Thank you for all your help and support – I couldn't have imagined how much your teachings would help me, would change my life – am loving the change"Jayne
"I would recommend this course to anyone who wants to explore themselves and the world we inhabit.  Julie and Greg facilitate this work with great integrity, wisdom, example and humour.  I feel I have benefitted in deepening my connection to the spirit world, to nature and to my inner-self. It's a magical journey."  Chloe  Kendal
"It is a pleasure to tell the world that the Dragonfly Shamanic course is lovely.  Once a month, just for a day, I am transported to another world, where I learn many splendid things. I already knew quite a bit on the subject, but each month my mind is stimulated with more amazing knowledge. The more I learn, the more I need to know. We are taught, not only with love for the subject, but with love for humanity. The world is a better place for courses like this.  Thank you Julie."      Di  Chorley
"Since attending some of Julie's other courses I have been drawn to Shamanic healing and when Julie advertised her Dragonfly shamanism course I knew I had to sign up. The course for me is life changing and shamanic practice is becoming an everyday part of my life.  Julie facilitates the course in a safe and relaxed way and I look forward to the next time we all meet so much, as everyone is so friendly and encouraging."      Angela Cumbria 
"I would like to say that it's wonderful to spend time with like minded people. I feel I am changing as the course continues, my inner spiritual life is becoming deeper. I feel the energy of the group changing as well. I can't thank you enough Julie for all your help and support. You are such an inspirational teacher. You truly are wise!"  Trish UK
"I was recommended to Julie's course on shamanism, by a friend who has completed several of Julie's courses and has also been on a couple of retreats. I have not been disappointed it has opened up not just-my world, but myself, like I am seeing it through new eyes. Remember when you were a child waiting for Christmas morning that awe and anticipation of what you would receive. That's how this course makes me feel can't wait for the next installment.  Julie also has a unique approach to delivering information. On previous courses there for me has always been a sense of having to perform and everything has to be done in a set format. What I have found on Julie's course is there is no right or wrong, everything is as it is meant to be. That in itself is a revelation but it also creates within the group a sense of safety to express ourselves without being judged. If you wish to flourish in mind, body and spirit, I would wholeheartedly recommend Dragonfly shamanism." Clare UK
"Dragonfly Shamanism…….an interesting aspect I thought…..what a beautiful outcome it became, as the course developed. I've always been interested in "Shamanic aspects" of life, especially having studied a little, and painfully experienced a lot in person in the areas of Arizona, Mexico and Nevada  the demise by the white man of the native American Indian. Along with the "corralling", as I can only describe it, of the Indians, went the loss and further "burying" of the beautiful connections to the Earth. A beautiful insight I got from the Indians was the total "none condemnation" of the white man who treat them so brutally…….total forgiveness…… "I need learn further their ways", I thought at the time. Grabbing the opportunity offered by Julie Wise I embarked on the course, which, by my experience, so far has led to a beautiful bonding of "similar minded people" (the group). Deep insight is now developing within myself as I experience the great beauty of "Earthly energies" and the peace of mind that comes. We are only 4 sessions into this course and I am finding that the internal intuition development is quite formidable. The course is being presented with great skill, hard work and insight by Julie & co. and I can look forward to further development (with great hunger). As I embrace the "old ways" and experience the great beauty that goes alongside this experience I realise that myself and many people I work with externally will benefit greatly from my experiences gained from this course. This course is an experience I would not miss "for the world".  Anon 
"Julie provides a loving healing environment and in this space we can delve into the shamans world."      Katheryne UK